"If there's a choice, we always prefer a partner with a strong sense of responsibility."
– Responsibility is borne out of a big bunch of small, everyday solutions, from allowing our staff to go and donate blood during working hours, to always wanting to keep up to date with the development of more environmentally sustainable technologies. We can't become fixated on just one thing. Instead, any decision we make must be based on the bigger picture, says Marketing Manager Piia Räty from Pohjolan Matka about the company's approach to responsibility.
A few years ago did a government new and sensible say:
Go create a story about responsibility with sway
We polished our strategy, values and mission
Accountability won over all, that's our position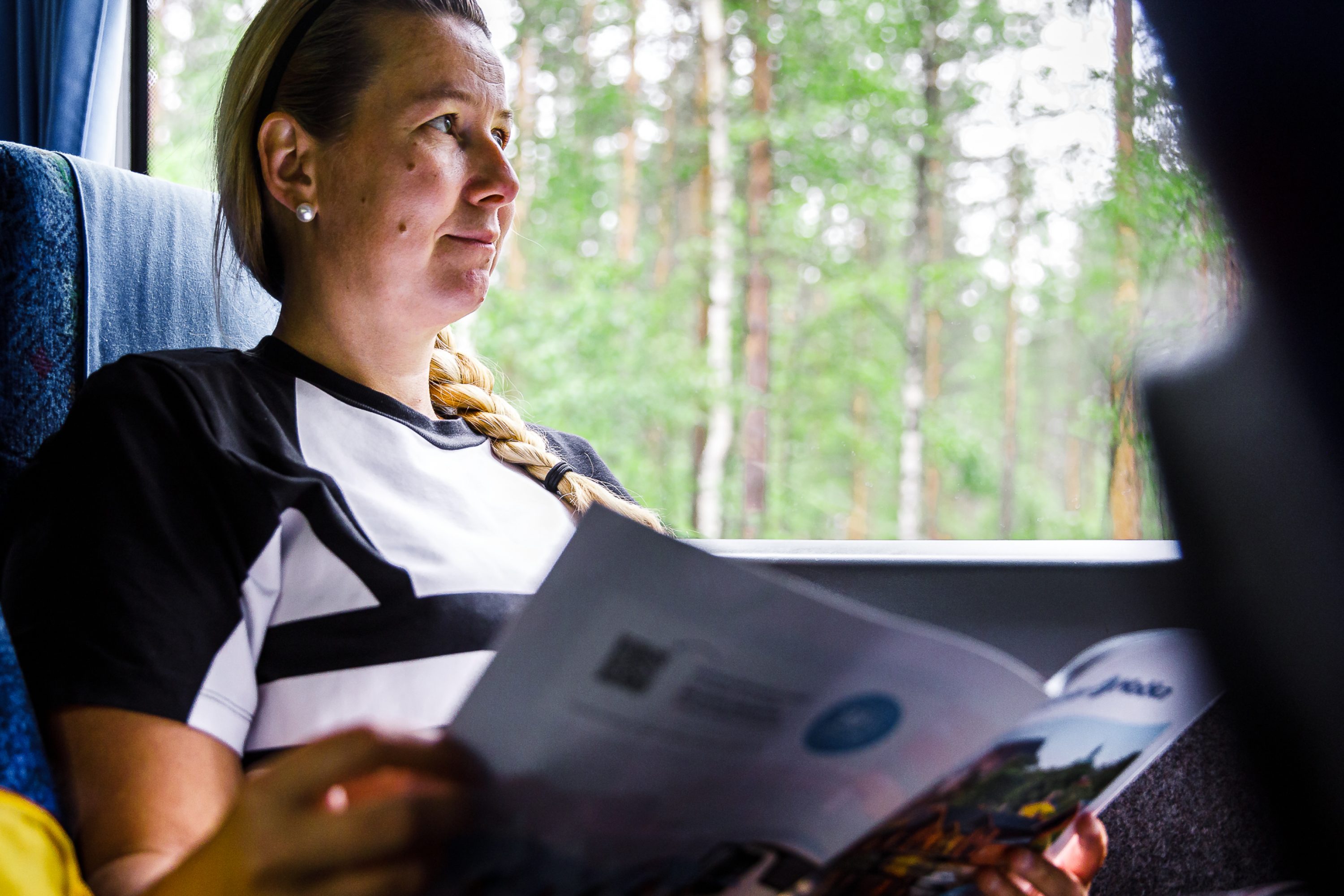 Towards more responsible choices
As a developing, family-owned company, Pohjolan Matka took an important step in 2019, when the board directors was put together from outside experts along with the CEO. Marketing Manager Piia Räty from Pohjolan Matka describes how thoughts regarding responsibility, long on the company's agenda, finally took shape. A broad issue like responsibility has to be cut into smaller pieces to make goals and actions more concrete. At Pohjolan Matka, it was divided into different areas: financial, social and ecological responsibility.
– Accountability sat well with our way of thinking, but it also increasingly came up in the requirements of smaller and bigger customers, too. We started off as the poem describes and have not stopped moving forward, Räty explains about Pohjolan Matka's journey towards a new, more sustainable way of operating.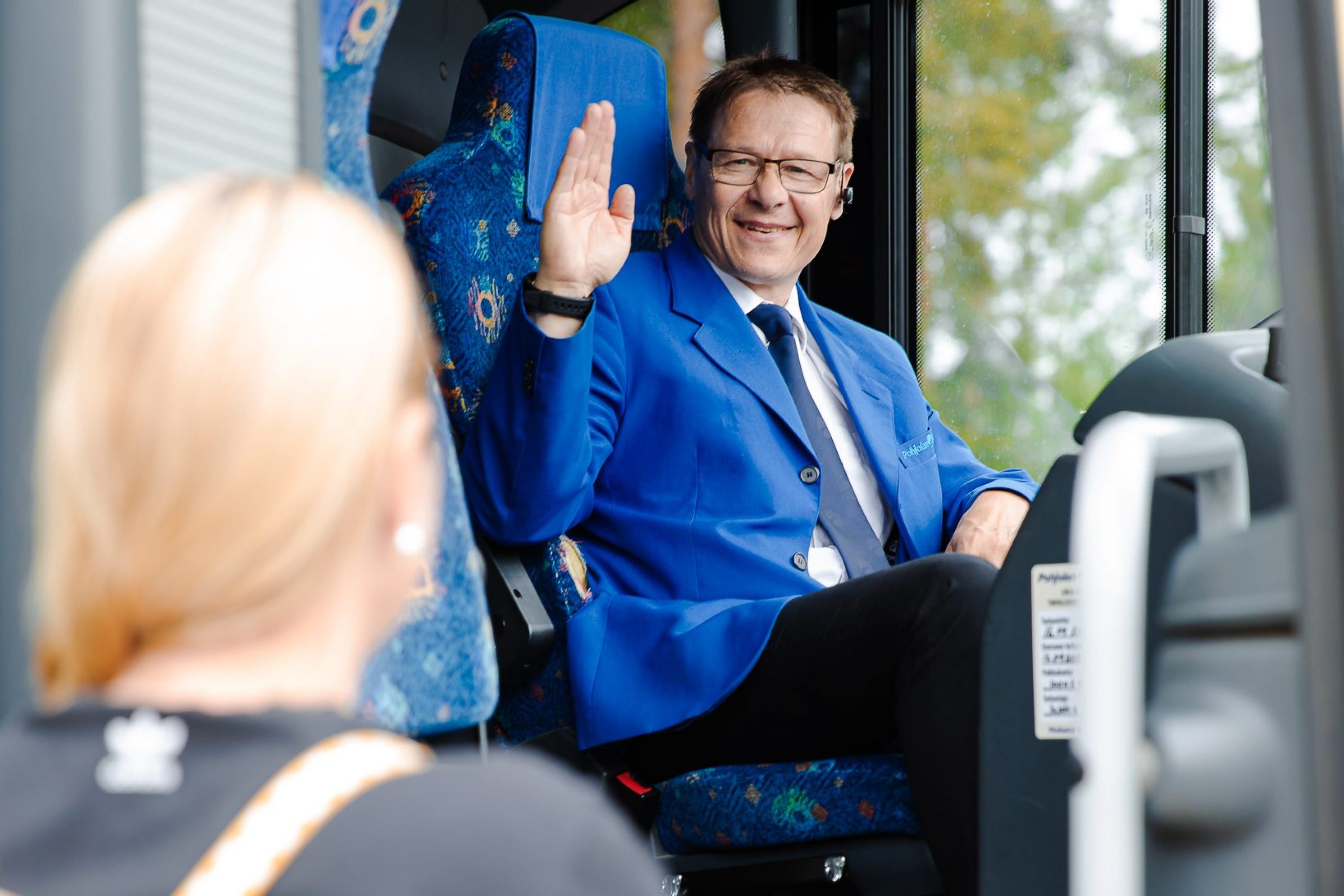 Everything starts with values
Pohjolan Matka's values are responsibility, positivity, professionalism and Finnish family entrepreneurship. The company provides coach services, full DMC travel packages and route traffic, and making responsibility a priority means finding a way to combine many details with both values and everyday life. At Pohjolan Matka, responsibility issues are a permanent fixture of internal communication, in both monthly information as well as the staff's success discussions, corporate meetings and the CEO's regular 15-minute chats at the company's various localities.
– Our personnel is 250-strong, and the field is rather conservative. Together with our employees, we have set targets for responsibility by going through responsibility issues we encountered on our sustainable travel development path with Sustainable Travel Finland. Then, we chose the ones that were the most important to us and required the most work, and took a vote on which ones we would set targets for. Communicating things is extremely important in general. Customers are obviously an important target group for our communication, but we must also be able to tell our employees and stakeholders what our company is striving for – and why.
– We drive approximately eight million kilometres each year. That's enough to take us around the globe 200 times, so small things do matter. We carefully monitor the data about the economical aspects of our vehicles and our drivers' performance, as well as idling. It's important on a financial level, too. We can already see the change in how our drivers agonize over the way other bus companies leave their vehicles to run while stationary, Räty says, describing the change that has occurred in the company.
Covid dealt harsh blows
The extraordinary lock-downs caused by the coronavirus started just as Pohjolan Matka had really begun its work on responsibility.
– Of course it was hard when almost all of our route traffic and coach services were cancelled. Even the school bus services were changed and moved back and forth with the authorities. We decided that it was our priority to continue our work responsibly. While the situation was extremely hard financially, we made a decision that all the payments for the cancelled services would be returned as soon as possible, even though it was a tough financial blow. It wasn't easy but we managed to do it. We really didn't want to wreck our reputation, earned through years of hard work, by doing anything less, Räty explains.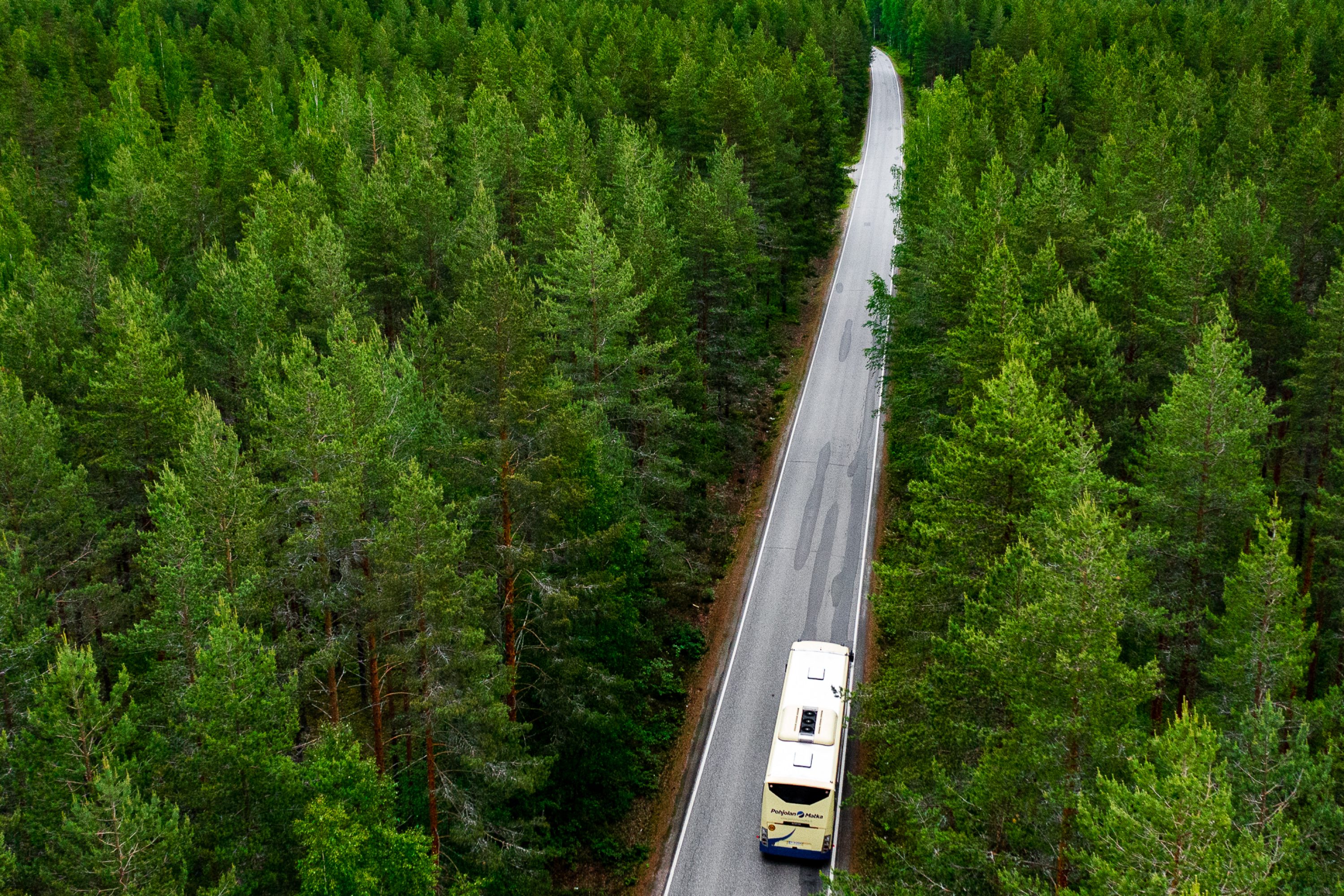 Responsible and individual partners
To Pohjolan Matkat, responsibility also means searching for unique destinations with rich cultural heritage, such as new stops and other services to complement the service packages.
– We believe that in this way we can do our part to create well-being across Finland. It is valuable to us that Pohjolan Matka employ people from all parts of the country both as an employer and a service provider.
– We are constantly looking for new partners whose work matches our values. If there's a choice, we always prefer a partner with a strong sense of responsibility. There are several North Karelian organisations that have really taken responsibility on board. Lietsu Hotel, Puukarin Pysäkki, Äksyt Ämmät and Bomba immediately come to mind. There are others, too, and I personally follow VisitKarelia's communication on responsibility. And I'm not just saying that because we are doing it right now, Räty laughs.
Founded in 1961, Pohjolan Matka is a family-owned company that is participating in the Sustainable Travel Finland (STF) programme.
In sections focusing on the socio-cultural responsibility, the company is seeking added value and trying to stand out from the competition by seeking to add cultural heritage and other special features to their service selection.
Surveys carried out with stakeholders provide a guideline for the STF programme's targets for the coming period. The results of the survey are used to set targets for the up-coming period.
Pohjolan Matka have acquired the ISO 14001 global environmental certificate, whereby the company have committed to follow sustainable environmental policies.
Read more about Pohjolan Matka's services and actions for sustainability