Four Distinct Seasons In North Karelia
Our four unique seasons provide unforgettable adventures around the year. In summer green forests, clear lakes and midnight sun tempt you to spend time outside around the clock and delicious berries are waiting for you to be picked up. In autumn trees are getting the fall colors, fresh wind blows on your cheeks and it is perfect time to picking mushrooms.
Autumn turns slowly into winter when snowflakes are starting to fall and temperatures are getting lower. Skiing, ice skating on lakes, dog safaris and coffee by the campfire are perfect ways to spend a winter day in North Karelia. Here you have also opportunity to see Northern lights and enjoy white snowdrifts. As springtime begins around April, nature is slowly waking up and showing its best with various colors, sounds and scents. All these four seasons is something you have to experience yourself to get the most out of them.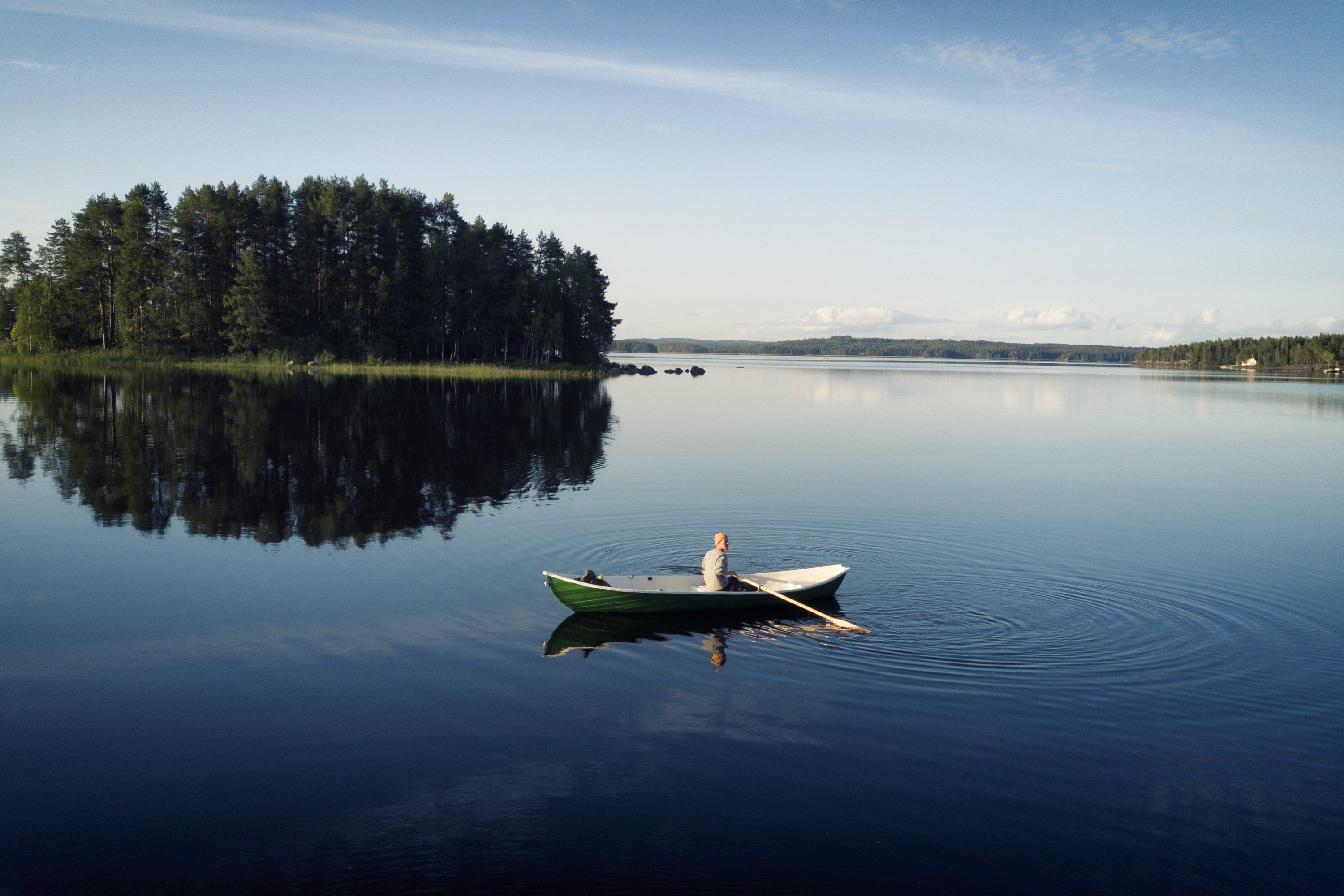 Summer
June – August
Finnish summer certainly includes picturesque views with green forests and blue lakes. It's time for a wide range of nature adventures: hiking, canoeing, picking berries and mushrooms and many more. The white nights (or nightless nights), when it doesn't get completely dark even at midnight, occur here from the beginning of May to the middle of August. Unlike countries where the sun ruthlessly burns vegetation to crisps, Finland usually remains green all summer. 
Daily temperatures in summer are usually around +15°C  to +22°C.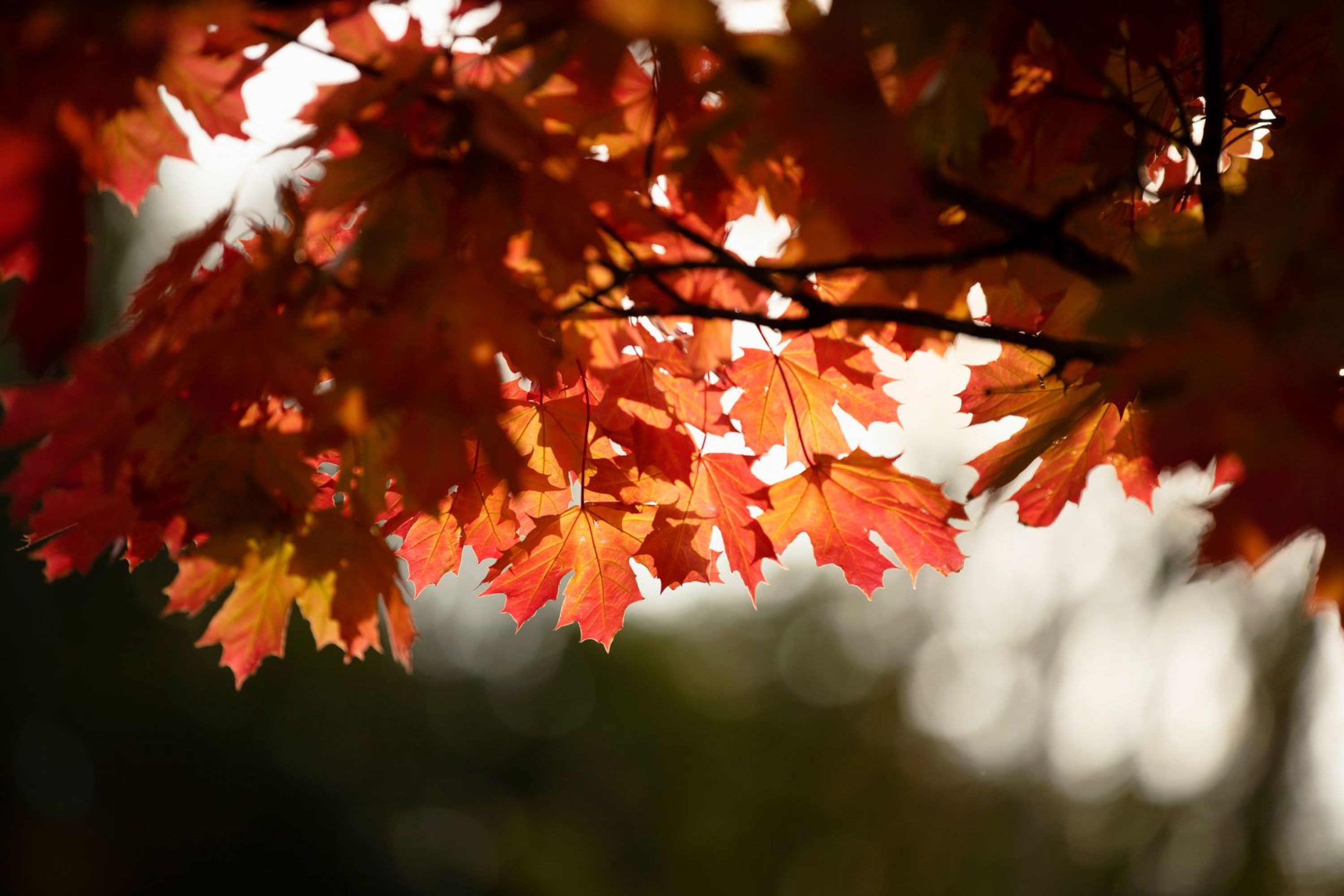 Autumn
September – November
Autumn is the right season to see colours of nature at their most intense. In Finnish language this nature phenomenon that paints northern landscapes in deep and soft tones is called 'ruska'. In North Karelia the exact time  for the "ruska" is usually around the last week of September and the first week of October. Nuances of yellow, orange, red and everything in between will mesmerise those who visit our region during this period. 
Daily average temperatures vary from +5°C in September to -6°C in November.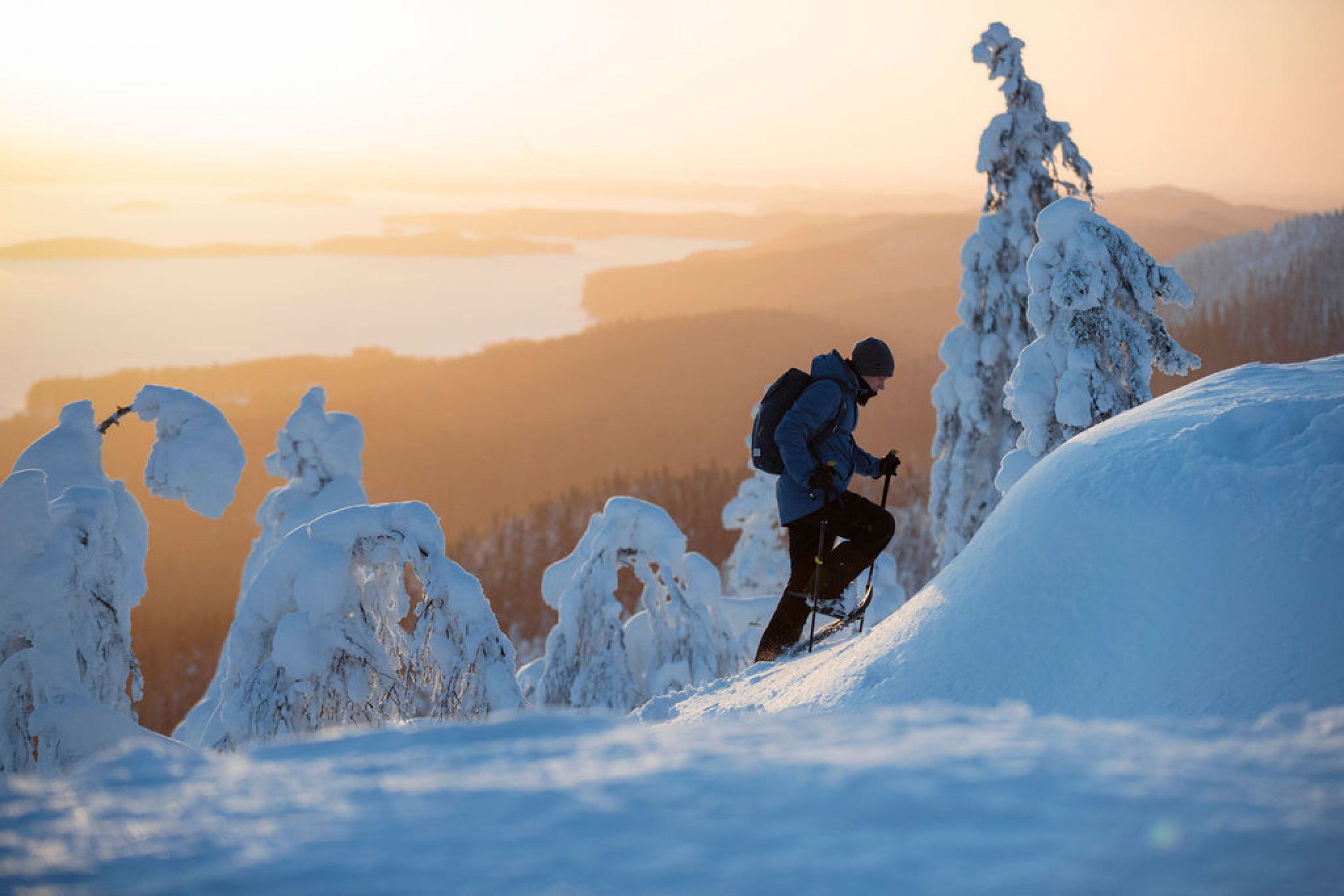 Winter
December – March
Winter is probably the most famous of the Finnish seasons. It is usually snowy and pretty cold. North Karelia's numerous winter activities make it possible to have an eventful vacation. Play in the snow, go skiing or snowshoeing, experience winter fishing or just let your mind and soul relax by watching the beautiful sceneries. It's also the best season to spot the magical Northern lights on the night skies. 
Daily average temperatures in winter are around -5°C  to -11°C. 
Spring
April – May
The awakening of nature in North Karelia is an impressive show: migratory birds arrive from the South to nest, trees fill with leaves almost overnight and everything is abuzz with life. In May Mother Nature, tired of lying dormant and frozen under a blanket of snow, finally bursts into wild blossom and bright colours. Spring is a great season to enjoy sunlight, birds chirping and the rhythmic dripping from the rooftops as the sun slowly makes the thick layer of snow melt. 
Daily average temperatures vary from -5°C in March to 11°C in May.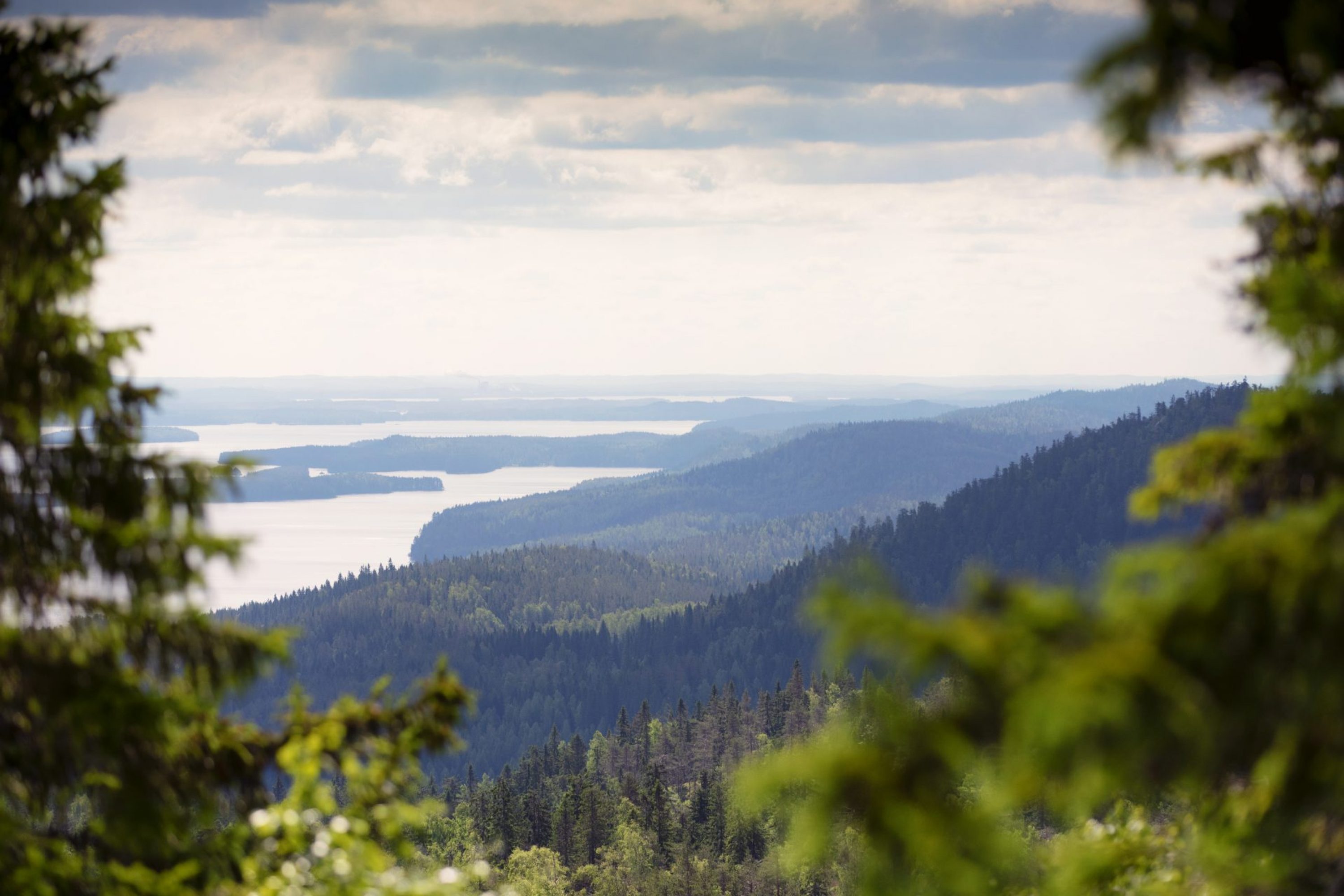 Fact List
North Karelia is a province of Finland and the easternmost region of continental Europe

 

Total area 21,585 km2, of which 70% are forests 

 

Regional centre Joensuu locating by the River Pielisjoki and Lake Pyhäselkä is a university city, center of transportation and a heart of various events

Distance to Helsinki, capital city, is 450 km which is covered e.g with one hour flight, 4-5 hours by train or five hours by car

 

Everyday language is Finnish but most Finns speak English as well

 
Experience North Karelia all year around