"This is the emotional capital we want our guests to take home with them"
Located in the heart of Joensuu, Lietsu Boutique Aparthotel is known for its hospitable hosts and a spirit for promoting the common good. The cosy rooms not only come with coffee makers, frying pans and washing machines – each also have their own highly individual décor. The cultural heritage of Karelia is the main theme, revered throughout the hotel, and visible also in the serving of local delicacies and the names given to the rooms.
Lietsu was founded in 2019 by two fledgling entrepreneurs, Maria Saastamoinen and Helena Puhakka-Tarvainen. At the time, neither had even a day's experience in the travel industry. They only had a vision of combining travel, Karelian culture and sustainability to form a new kind of customer experience. Numerous five star reviews suggest these entrepreneurs are getting many things right.
Ecological, cultural and social sustainability are practised at Lietsu on a daily basis. The Aparthotel was the first small to medium sized business in Joensuu to receive the Sustainable Travel Finland badge. In 2021, Lietsu was given an environmental award by the North Karelian Centre for Economic Development, Transport and the Environment, and in 2022, Lietsu was chosen the most sustainable travel operator by North Karelian Tourism.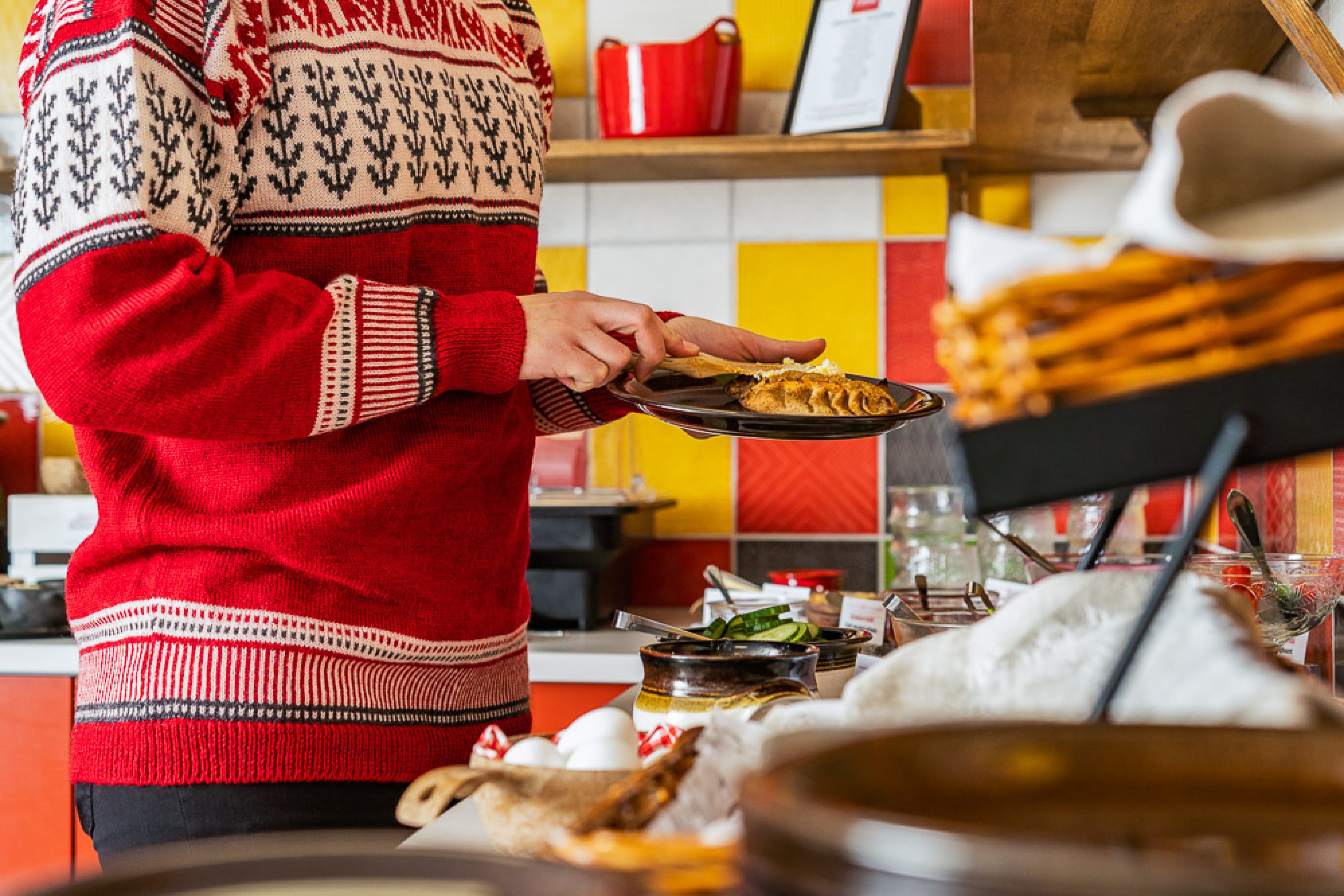 On the verge of something new
It was the founders' dream to have an Aparthotel that would offer a cosy atmosphere and high quality facilities, but also a window to Finland and the North Karelian lifestyle. This
vision was born from the realisation that travellers could get a far deeper understanding of local culture, if it was served to them as if on a tray. If you combined this with the principles of sustainable travel, something could be created that would make a real impact.
– Sustainability was such an obvious thing to us, that at the beginning we didn't even think to include it in our values. It was only when, together with Helena, we drew up our strategy and outlined our own way of producing services, that we noticed our thoughts crystallised around sustainability, recounts Maria, one of Lietsu's founders.
– We dedicated one of our rooms to the protection of lake salmon, which has almost become extinct due to local actions. We want to bear this in mind and highlight this issue. In the same way, we have dedicated each of our 31 rooms to other locally important issues. If every room accommodates around 200 people a year, and all those people tell a couple of friends about the room's theme, then the awareness and the multiplier effect will greatly increase, Maria explains.
When founding Lietsu, the entrepreneurs were a little nervous about how they would be received by others in the tourism sector – neither of them had any prior experience of accommodating guests. They were hoping to work with other small businesses because of the opportunities and resources that could bring. To their great relief, the entrepreneurs were welcomed with open arms.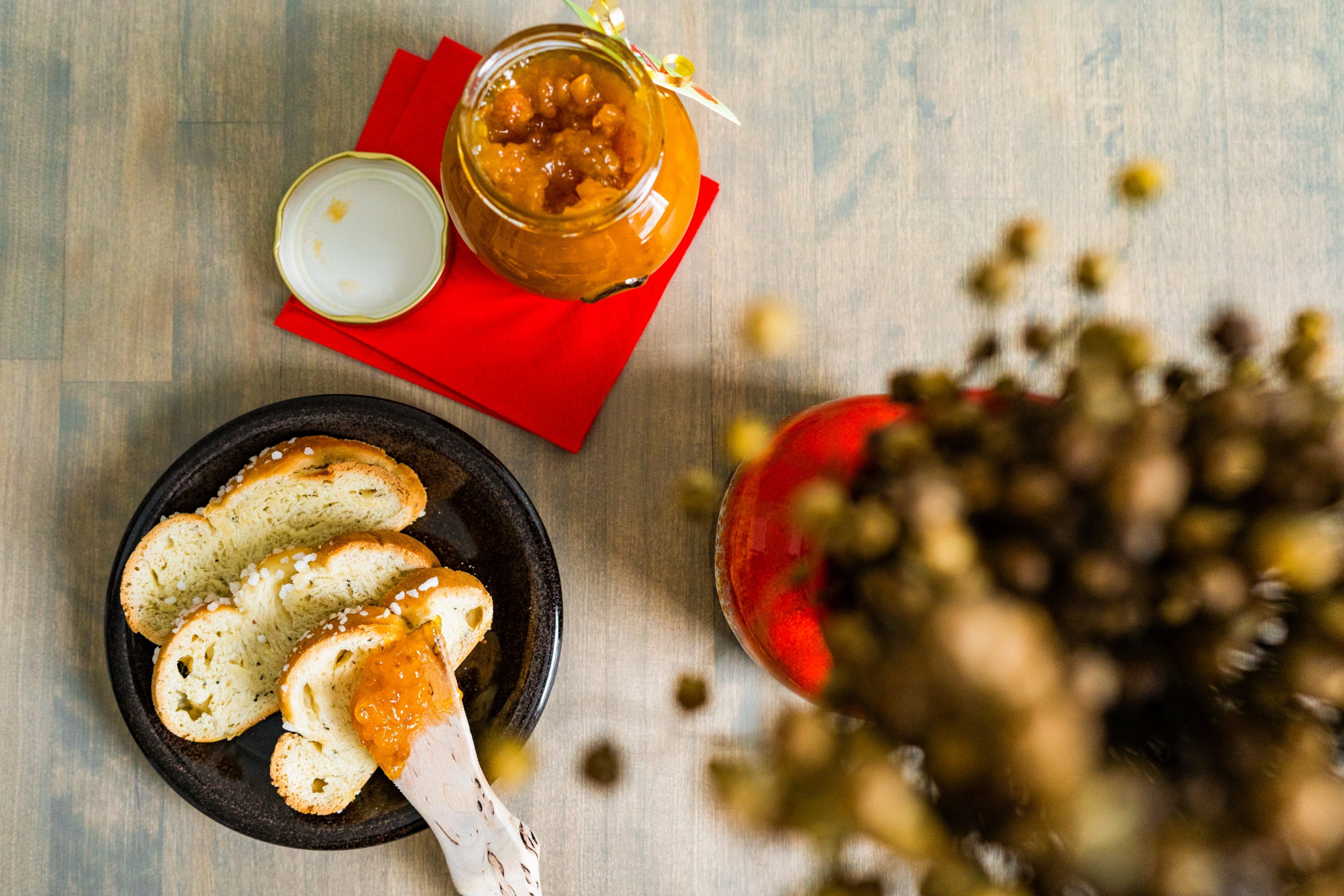 Blackcurrant jam for a friend
It's early in the morning, but happy chatter already fills the air at Lietsu. The last guest has just arrived for breakfast, shuffling in stocking feet to a table filled with local delicacies. He
selects some venison sausage and smoked vendace, stewed organic porridge with a tasty topping, and of course some traditional rye Karelian pies. Lietsu is part of the Karelia à la
carte network, offering customers authentic food experiences that wake the senses, using locally produced ingredients.
– From our early days we've wanted to give room for local producers to bring traditional northern Karelian flavours to the table. We process and prepare foods ourselves only if we are unable to get something ready made from the local area. It would be very silly not to take advantage of the top professionals we have here in our county. In this way, we also get to deepen our connection with our partners.
– It's a pleasure to note that investing in local food is also reflected in our CO2 emission figures. When we wanted to find out what share of our emissions were due to the breakfasts we serve, and how this compares to equivalent data from other hotels, the results were clear – by using local food we managed to get our emissions really low. Of course, we use local services at other times too, whenever we can, Maria clarifies.
We once received a phone call from the ice cream kiosk by Ylisoutaja bridge, and the caller wanted to know if Lietsu had any locally produced blackcurrant jam from the Sinkkonen
Berry Farm. The entrepreneur in question had just ordered the last jar of the jam and had heard that a bigger batch of the same jam had been recently delivered to Lietsu. Maria
checked our storage and asked when the ice cream seller would be at the kiosk, then she set off on her bike to deliver three jars. The jars lasted a long time. We at Lietsu are always happy to help other travel businesses in the area, as we trust that others will help us too if we ever find ourselves in a tight spot.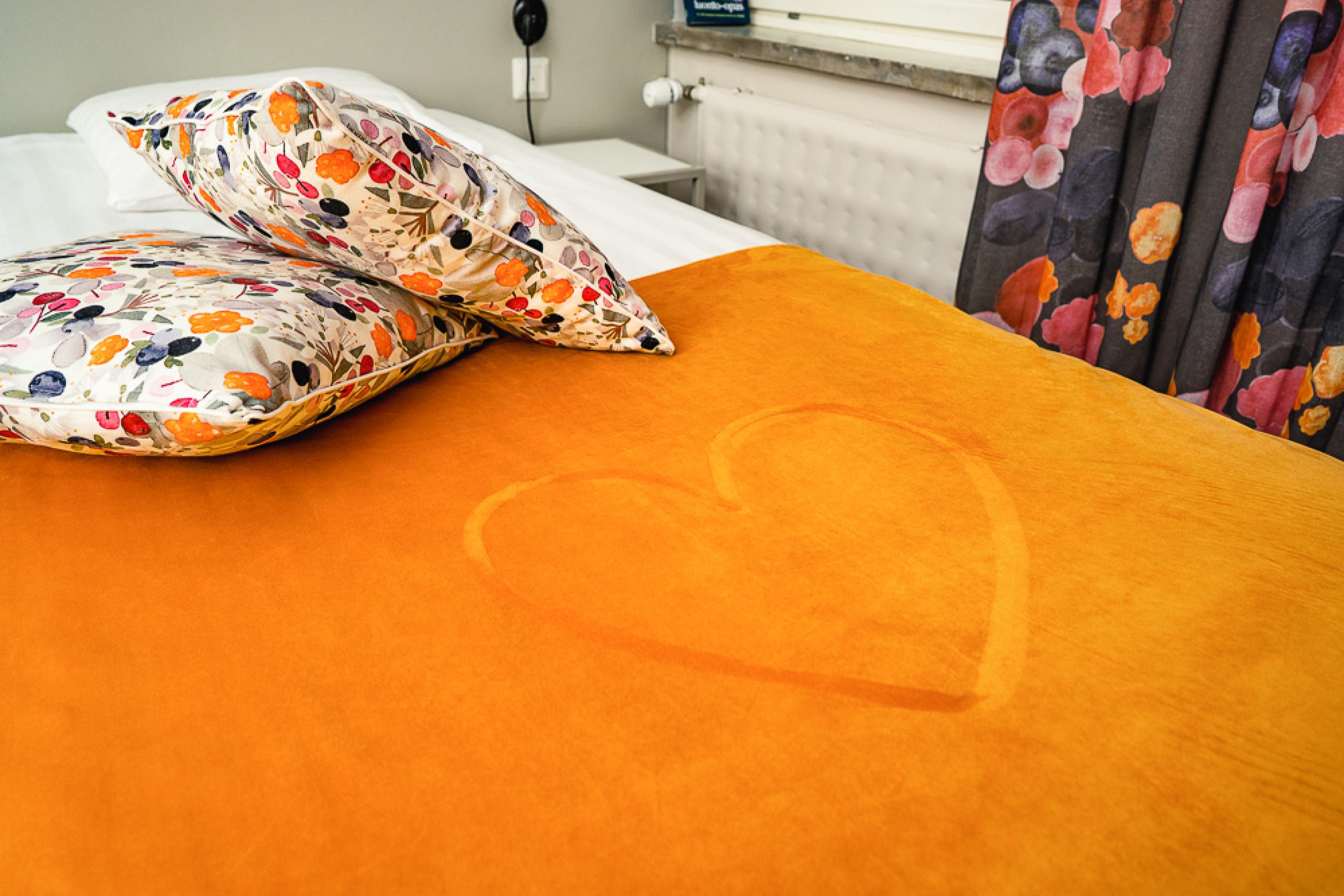 Pay attention to what's important
Sustainability is not just a passing fad. Many training courses emphasise how being sustainable can give businesses a competitive advantage and increase the popularity of their brand. Lietsu, however, does not treat sustainability as something to benefit their business – sustainability is promoted over anything else due to the global problems we face, and this is something we can all work towards solving locally.
– It's been a little scary to see how even a small business can create something important. At the beginning we promoted sustainability with the aim of adding something meaningful
to our own daily lives. But now the effects of our work are recognised in even larger circles. It brings us great joy, that we've managed to spread the message about issues that are important to us, in a way that resonates also with others, reveals Maria, the excitement clear in her voice.
Part of Lietsu's approach to sustainability is in the way they treat their guests. The aim is to offer travellers a cosy home from home feeling, so everyone can truly experience being part of North Karelia. The hosts are well known for always making time to chat with their customers. Whether it is borrowing a whisk, finding a lost wedding ring in the car park or getting salt for a dog that has eaten chocolate, all requests are responded to with Karelian warmth and friendliness.
– Last Sunday, a father and daughter stayed with us. It became clear that the latter was in Joensuu to take her entrance examinations. We chatted for a while at reception and got to know each other a little. In the evening, the father appeared in stocking feet to get some evening drinks from our hot chocolate dispenser. With twinkling eyes, he told us how his daughter had been really impressed by Lietsu's way of promoting sustainability. The small details in the room had particularly made an impression. The father stayed with us for a while and asked questions about the hotel and its background. You could say that at first we reached the daughter, and then via her we reached the father as well, Maria recalls.
Increasing hope is essential to us. If you lose hope, what is left? That's why we want to build hopefulness, because it really is possible to make an impact by doing the right things. At the
same time, we want to counterbalance the negativity that is so often in the news and public discussion. We do our best to ensure Lietsu offers an experience of empathy and listening interaction, which everyone can channel around themselves. This is the emotional capital we want our guests to take home with them, Maria concludes.
– Aparthotel Lietsu is located in the heart of Joensuu and offers well equipped and individually decorated rooms.
– The founders started Lietsu with no previous experience of running a hotel, wanting to offer travellers a window to Finland and the lifestyle of North Karelia.
– In addition to their hotel operations, the business offers meetings, experiences and travel services together with their partners.
– Lietsu was the first small to medium sized business in Joensuu to receive the Sustainable Travel Finland badge. In 2021, Lietsu was given an environmental award by the North Karelian Centre for Economic Development, Transport and the Environment, and in 2022, Lietsu was chosen the most sustainable travel operator by North Karelian Tourism.
– The hotel is the member of the We Speak Gay community, which promotes LGBTQ friendly travel.
Read more about Lietsu's services and action for sustainability